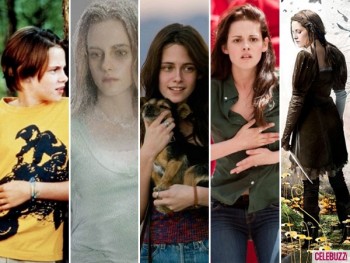 Hace poco menos de cuatro años Kristen Stewart fue lanzada al estrellato gracias a la popular saga de vampiros de Stephanie Meyer. Desde entonces, Kristen se ha convertido en un nombre familiar y una mercancía caliente en Hollywood. Su papel de Bella Swan en laSaga Crepúsculo vivirá para siempre como un alimento básico en la cultura pop.
Se acerca el final de la serie (la última parte se estrena este mes de noviembre) y Celebuzz echa una mirada atrás en el caminode KStew a la fama. Desde sus inicios partes no acreditados como extra a Bella Swan y mucho más: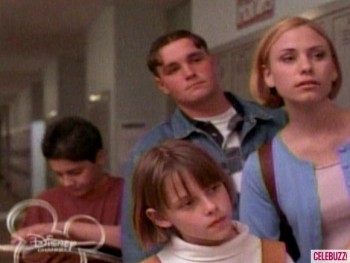 En 1999, Kristen hizo su debut no acreditado, en "The Thirteen Year" en el papel de "muchacha de la fuente".

Sí, eso es Kristen estuvo en el año 2000 en "The Flintstones in Viva Rock Vegas". Ella fue "Ring Toss Girl".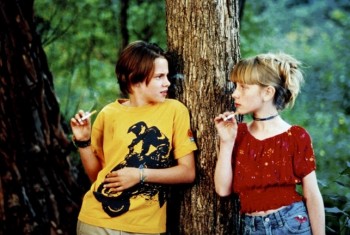 En 2001, Kristen consiguió su primer papel acreditado como Sam Jennings en "The Safety of Objects".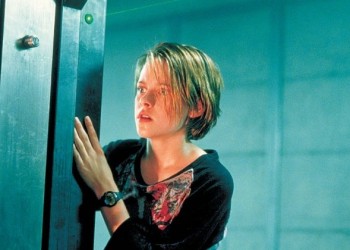 La gran oportunidad Stewart llegó en "Panic Room" en 2002. Ella robó la pantalla como la hija de Jodie Foster, Sarah Altman.

Sí ! es Kristen en 2003 junto a Sharon Stone en "Cold Creek Manner".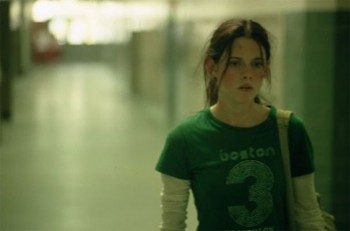 En 2004, Kristen enseñó sus dotes de actuación en "Speak", haciendo el papel de una estudiante de secundaria a la que tratan de violar.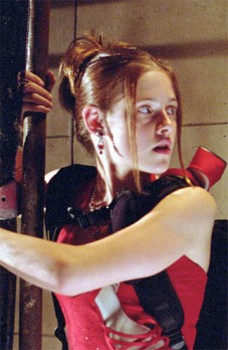 Más tarde ese año, Kristen protagonizó "Catch That Kid" donde ella y dos amigos robaron un banco (por una buena causa).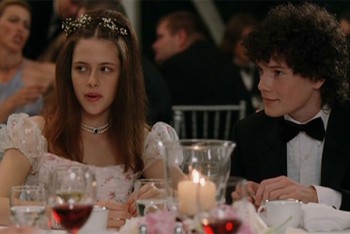 Stewart protagonizó junto a Diane Lane y Chris Evans en "Fierce people" en 2004.

En el 2005 hizo Kristen "Zathura: A Space Adventure". La versatilidad de su carrera sin duda comenzó a una temprana edad.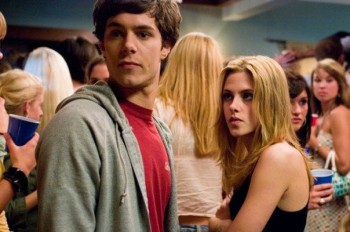 En 2007 Kristen ligeramente entró en el mundo de cine convencional en "In the Land of Women" junto a Adam Brody y Meg Ryan.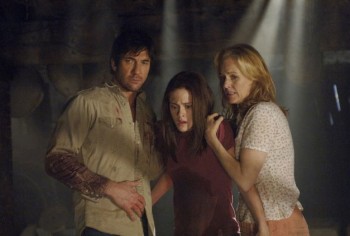 Más tarde ese año, Kristen protagonizó la película "The Messengers".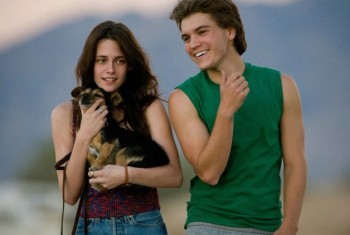 Stewart terminó 2007 en lo más alto con su destacada actuación en "Into the Wild".Hollywood quedó definitivamente avisado.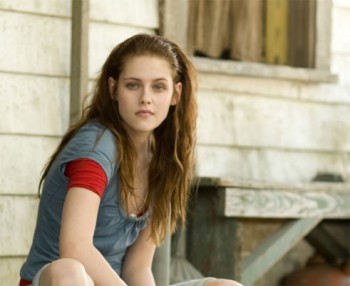 Kristen protagonizó "The Yellow Handkerchief" en 2008, pero la película fue lanzada tras su éxito de 'Crepúsculo'.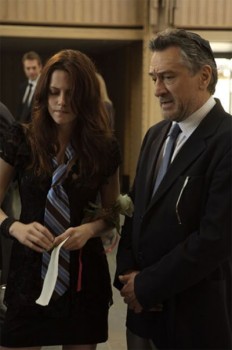 Stewart compartió la pantalla con actores de la talla de Sean Penn y Al Pacino en "What Just Happened".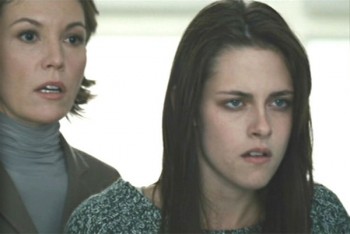 Kristen se reunió con Diane Lane en 2008, con un pequeño papel en "Jumper".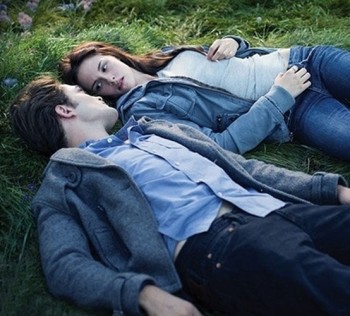 ¿Esto necesita un título?Imagen de Kristen como Bella Swan en 'Crepúsculo' que la lanzó como una superestrella internacional.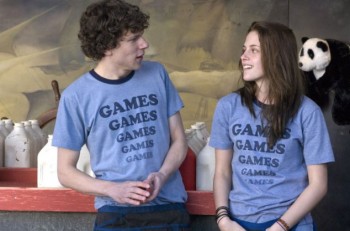 En 2009 Kristen, Jesse Eisenberg y Ryan Reynolds protagonizaron "Adventureland" un hit de culto.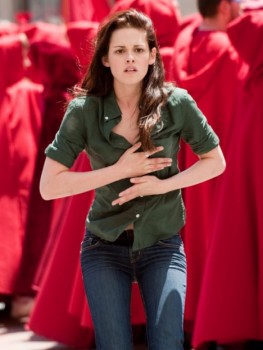 Kristen volvió como Bella en "The Twilight Saga: New Moon".

En "Welcome to the Rileys", Stewart interpretó a una stripper que es acogida por una familia que sufrió una gran pérdida. Esta película se estrenó en 2010 aunque fue filmada antes del lanzamiento de la carrera de Stewart.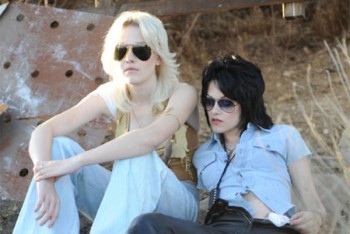 Kristen se cortó el pelo e hizo una destacada actuación en "The Runaways" junto a Dakota Fanning.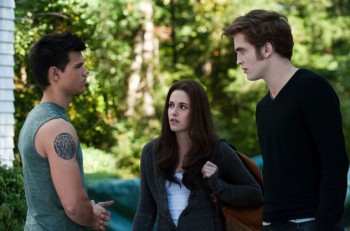 En 2010 KStew, como Bella con una necesaria peluca, se encontró en un triángulo amoroso en "Eclipse".

Kristen en las entregas finales de "Amanecer", la primera se estrenó el 18 de noviembre de 2011.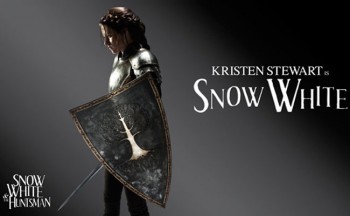 Kristen será Blancanieves en la película de Universal "Snow White and the Huntsman" en verano de 2012.

Stewart interpretará a Marylou en "On the Road"que fue filmada el año pasado, pero cuya fecha de lanzamiento se desconoce hasta el momento.
Traducción ElLeónyLaOveja.com
Diario Twilight