Ha sido difícil para Kristen Stewart estar de vuelta en público después de unas revelaciones que llevó a su ruptura con su co-estrella de Twilight, Robert Pattinson.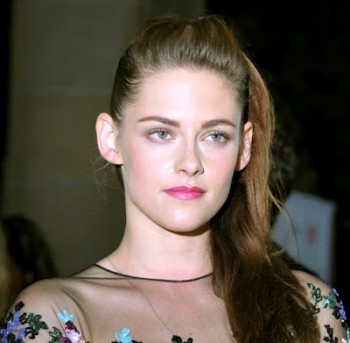 Sin embargo, no hay un lugar en el que preferiría estar que el Festival de Cine Internacional de Toronto, junto a sus colegas de la adaptación de 1950 de Jack Kerouac,
On The Road
.
Stewart dijo que era importante estar ahí con el director Walter Salles y con sus co-estrellas, que incluyen a Kirsten Dunst y Garrett Hedlund, quien al igual que Stewart, habían trabajado durante años para hacer la película.
"Hemos estado esperando por esta cosa, al fin se mostrará luego de tanto tiempo. Esto es una especie de una de esas situaciones en las que sólo tienes que ponerlo en tu cuerpo e ir y apreciar el momento"
, dijo Stewart en una entrevista el sábado.
Recordando el estreno de la película en en el Festival de Cannes en mayo, dijo:
"Yo hubiera estado felizmente de pie en Cannes con todo el teatro aplaudiendo, pero yo estaba en la fila con mi equipo y con Walter. Nos hubiera ido bien. Me siento muy fuerte con esta gente, y es tan apropiado. Que pertenecía a ellos."
Desde Cannes, la vida personal de Stewart ha sido desenvuelta, así como ella admitió que engañó a Pattinson con su director de
Blancanieves y la leyenda del Cazador
, Rupert Sanders.
El estreno en Toronto de
On the Road
, el jueves pasado, fue la primera aparición pública de Stewart desde entonces, y fue recibida por cientos de fans de
Twilight
que han venido a mostrar su apoyo a la actriz de 22 años de edad.
"Esperas a una gran cantidad de personas en el estreno de Crepúsculo, pero en un screening de 'On the Road' en el festival de cine en Toronto, y al ver esa cantidad de personas, es absolutamente increíble"
, dijo Stewart.
"Me sentí muy bien."
[...]
Stewart como primera esposa de Dean, Marylou, se une a él y a Sal en algunas de sus enloquecidas aventuras atravesando el campo.
La novela fue una experiencia de conscientización para Stewart, incluso la primera vez que lo leyó en su primer año de secundaria.
"Marylou y Dean son el tipo de gente que me inspira. En un principio, cuando tenía 15, estaba leyendo el libro, ¡Dios! y dije éstas son la clase de gente con la que tengo que encontrarme. Los locos"
, dijo Stewart.
"Y sé que no soy uno de ellos, pero tal vez podría serlo…"
Hacer frente a los fotógrafos y equipos de televisión el jueves en la alfombra roja estreno fue todo un reto para ella.
"Estaba un poco nerviosa, obviamente. Siempre estoy nerviosa antes de una alfombra roja"
, dijo Stewart.
"Para ser honesta, me estaba diciendo a mí misma, como, simplemente no lo opaques. Estar allí, no sólo en sentido figurado de poner tu cabeza hacia abajo en un barril. Estar allí, se los agradezco. Por suerte, mucha, fui capaz de hacer eso."
En noviembre, Stewart se enfrentará a algunas apariciones públicas e incómodas, cuando ella y Pattinson estén en la promoción de
The Twilight Saga: Breaking Dawn – Part 2
, el final de su romance como vampiros.
Stewart esta segura de que lo conseguirán, y que todo estará bien.
"Vamos a estar bien"
, dijo Stewart.
"Estamos totalmente bien"
.
Fuente
WashingtonPost
Todo Twilight Saga