El personaje de Blancanieves parece de gran atractivo para Hollywood. Si Lily Collins y Kristen Stewart ya tienen sus películas listas para estrenarse en cines, ahora es el turno de la joven actriz Saoirse Ronan, elegida para protagonizar The Order of the Seven (La Orden de los Siete).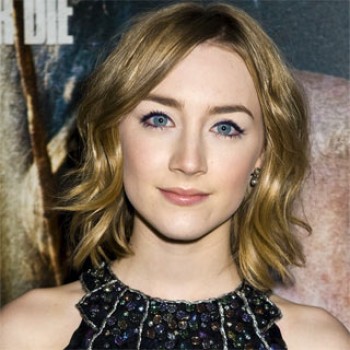 Aunque la producción de Disney no se presenta como una nueva versión de Blancanieves, ¿qué pintan entonces "los siete guerreros" luchando a las órdenes de una bella joven?. Si fueran doce o veinte, tal vez las similitudes nos pasarían inadvertidas, pero si además le sumamos la versión "guerrera" protagonizada por Kristen Stewart, su afinidad argumental parece más evidente.
El primer argumento de la película nos habla de Olivia Sinclair, una joven de origen británico que vive en el Hong Kong del siglo XIX. Trata de emprender una odisea de venganza contra una malvada emperatriz, y para ello contará los servicios de un grupo de siete guerreros rebeldes, que le prestarán su ayuda.
Por ahora no hay fecha de rodaje para The Order of the Seven, puesto que Saoirse Ronan tiene que finalizar su labor en la adaptación de La Huésped - The Host (adaptación de la novela homónima de Stephenie Meyer, creadora de la saga Crepúsculo). Así que su filmación no arrancaría hasta el último tercio del año, con su estreno a la vista de finales del próximo año 2013.
Gracias a elleonylaoveja
Diario Twilight